Cute Animal Coloring book: 10 drawings and 10 ilustrations. Great Gift for your children. Relax and start coloring (Paperback)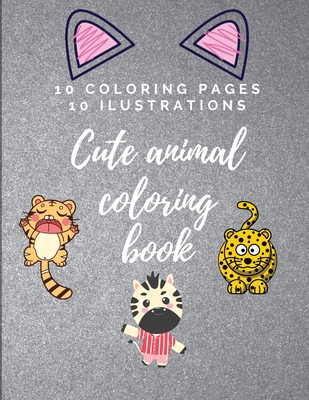 $9.62
Email or call for price.
Description
---
Do you want to relax and calm your mind with great illustrations? Looking to lose yourself in a world of animals? Or do you want to experience the animal kingdom without ever having to leave your home?
Designed to be the perfect coloring book for all ages - including toddlers, kids, teens and adults - you'll be kept busy for hours as you unearth these great images, each one more enjoyable than the last It's also a great way to put your mind at rest, relieve the day's stress, improve your mood, and help you practice mindfulness.
Books included:
Jungle Animals, which delves into the heart of the rainforest to unearth endearing baby elephants, hippos and more.
Great experience for toddlers.
10 drawings and 10 ilustrations.
Great as a gift for toddlers.