Oysters & Chocolate: Erotic Stories of Every Flavor (Paperback)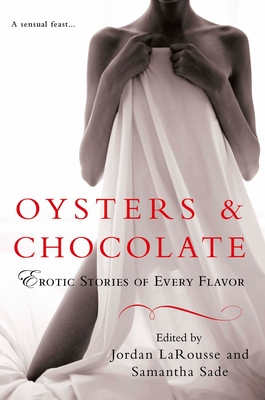 $15.00
Usually Ships in 1-5 Days
Description
---
A mouth-watering anthology from the creators of the popular online destination for women's erotica
The naughty masterminds behind OystersandChocolate.com serve up a tasty anthology like no other.
It's for readers who crave the classic, creamy taste of smooth vanilla...for readers who like the sting of a bittersweet whip of black licorice...for readers who delight in a cocktail with a dirty twist...for readers who prefer the succulent taste of a sweet-scented oyster.
From the premier source of boundary-pushing erotica comes an anthology that dares to cross the spectrum of sexuality and sensuality-from the tenderly romantic to the totally taboo. Whatever you're craving, Oysters & Chocolate fulfills every desire, no matter how decadent, how wanton, or how delicious.